[ Home ] [ Accessory Drive ] [ Bonnet Hinges ] [ Cooling ] [ Calculators ] [ Conversion Parts ] [ Drivetrain ] [ Engine ] [ Engine Install ] [ Engine Mounts ] [ Fuel Tank ] [ Interior ] [ Movies ] [ Oil Pans ] [ Power Steering ] [ Seat Rails ] [ Specifications and NCOP ] [ Starter Motors ] [ Suspension ] [ Wipers ] [ Links ]
CLEAN FLOW RADIATOR FILTER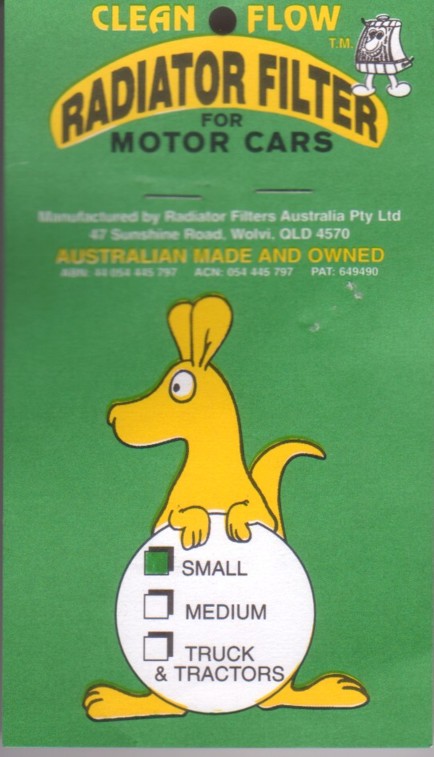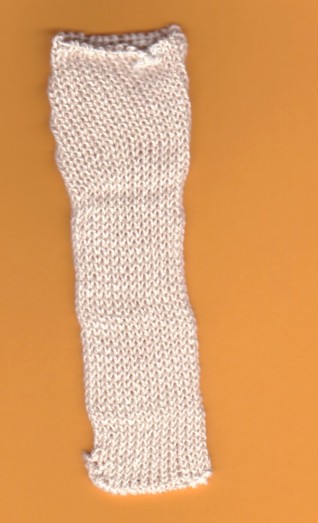 CLEAN FLOW FILTER
FITTING INSTRUCTIONS
1. Remove the top radiator hose from the radiator inlet nipple. (Replace if hard or perished)
2. Insert the filter, using a pencil (or similar) to push it into radiator
3. If the filler neck is only 3" from the top hose fitting use only the small car filter.
4. Leave half an inch protruding and fold back over inlet tube.
5. Replace hose over the filter and tighten. Some of the filter will be visible outside the hose when fitted.
6. Remove filter prior to using any cooling system cleaner.
7. Refill radiator after installing or cleaning filter.
8. Always use the same brand of coolant when topping.
9. After the first 3 days driving, remove filter, clean and re-use same.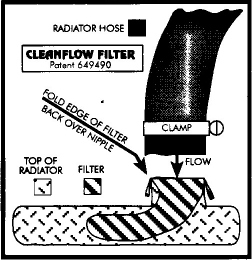 IMPORTANT
Please read Fitting Instructions enclosed prior to installation. failure to follow will breach any warranty or condition implied by this product.
Replace every 10,000 km for cars, 50,000 km for trucks, 500 hours for tractors (or every 6 months).
Do not use filter with any sealer products.
[ Home ] [ Accessory Drive ] [ Bonnet Hinges ] [ Cooling ] [ Calculators ] [ Conversion Parts ] [ Drivetrain ] [ Engine ] [ Engine Install ] [ Engine Mounts ] [ Fuel Tank ] [ Interior ] [ Movies ] [ Oil Pans ] [ Power Steering ] [ Seat Rails ] [ Specifications and NCOP ] [ Starter Motors ] [ Suspension ] [ Wipers ] [ Links ]